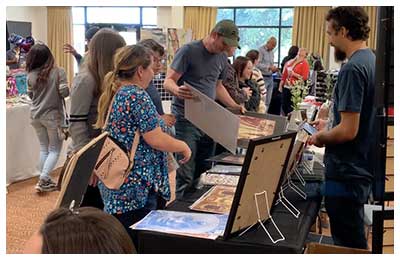 Austin Arts Fair is all about celebrating the unique spirit and people of our local community. It's a celebration of the local artists and performers who contribute so much to the vibrant and distinctive culture of the city we love to call home.
This celebratory event invites the local public and visitors from across Central Texas and beyond to experience Austin's local arts and music scene in a truly memorable way. Thanks to our sponsors and supporters, we have been able to keep this event free and open to the public.
Austin Arts Fair encourages participants to get more actively involved in the arts and the local arts scene by giving them hands-on opportunities to create art themselves at the event. Professional local artists lead all-ages arts activities, interactive workshops, and live arts demonstrations throughout the day.